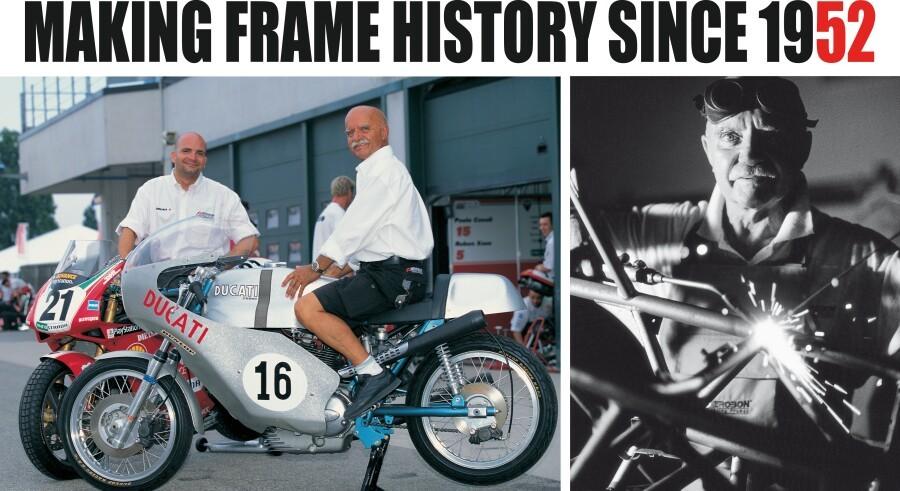 Pierobon is an Italian brand renowned for extraordinary achievements in the world of motorcycle racing. The company was born in 1952 and raised in harmony with the development of the motorcycle industry. Pierobon has had and continues to have a leading role in the motorcycle sector alongside the most important manufacturers and teams. The base of its success lies in a strong entrepreneurial vocation and a natural curiosity for innovation that have allowed the construction of a center for research and development equipped with evolved machinery and systems for the design and manufacture of high-end products. Pierobon is present on the world wide stage with the best teams and factories in MotoGp and WSBK working side by side at the track, resolving technical problems while understanding teams' needs and offering concrete solutions with groundbreaking products. The mission is to ensure the full and continued satisfaction of both professionals and motorcyclists with a passion for exceptional products and to enhance the myth of Made in Italy. The principal activities are the design, development and realisation of chassis, garage and workshop equipment for racing teams and complete racing motorcycles. The company also designs and builds production equipment only for its exclusive use. Pierobon specialises in frames, swing arms, front and rear sub-frames, aluminium fuel tanks, triple clamps, handlebars and much more.
Evo Racing Australia is the sole Australian dealer for Pierobon and in 2018 is racing the Pierobon X60R (below) in the Pro-Twins class of the FX-Championship with multiple Australian Champion Simon Galloway.
See individual models for current kit & parts prices.
www.pierobonframes.com/en/products.html