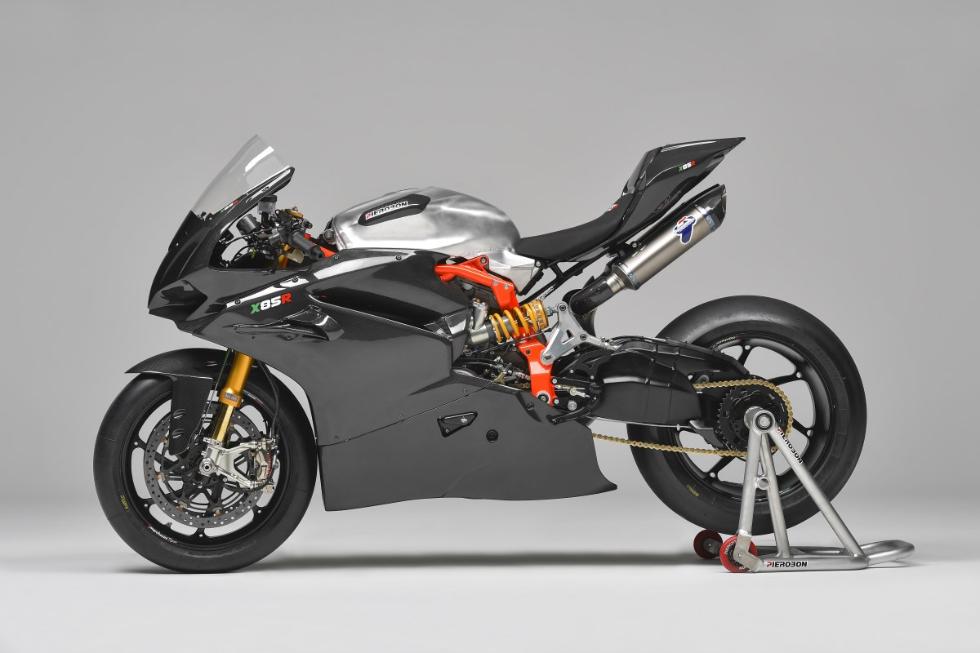 Pierobon X85R: Frame kit for Ducati Panigale 899-
1299 series engines
X85R is a chassis kit designed to accept Ducati Panigale V2 899/959/1199/1299 engines.
The base kit consist of: frame, airbox, air duct, rear subframe, foot pegs and lateral electronic holders.
This project is the product of the combined knowledge that comes from our experience of more than 65 years in racing.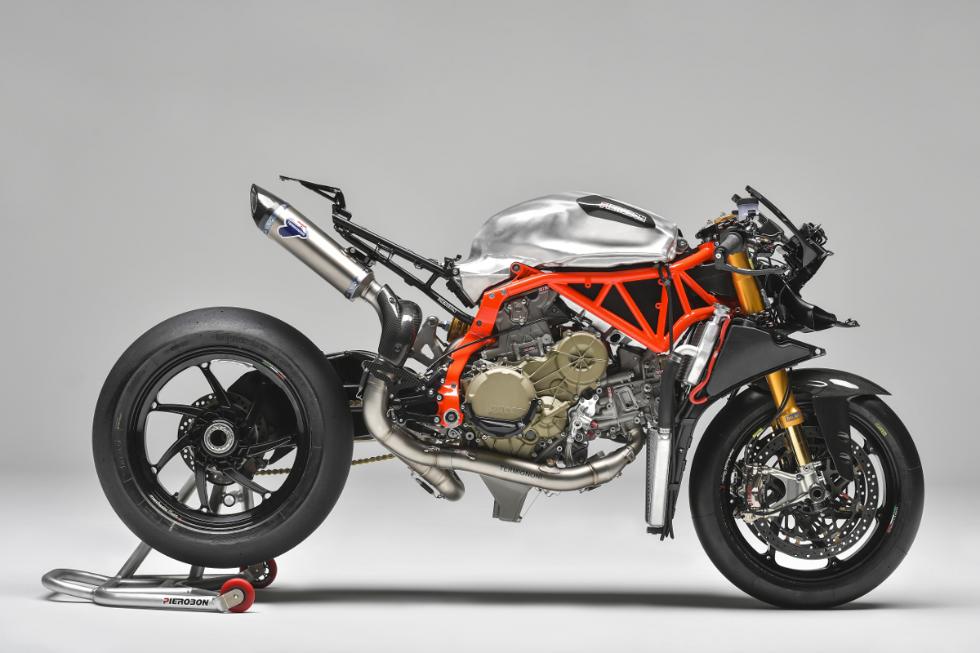 X85R frame
From the beginning, we decided to realise a trellis frame with the parameters of the historical Twins Superbikes. The main challenge consisted in building a frame that can mate with an engine not studied to allow the assembling with this kind of frame.The main frame is built in 25CrMo4 tubes, with diameter of 28 mm. The same material was used for 999RS and the first generation of MotoGp bikes.
The swingarm pivot is connected to the frame through aluminium CNC machined components, to control the stiffness in the pivot area more effectively.The frame also allows to adjust the headstock angle with the help of aluminium steering bushes.
The kit allows the assembling with OEM swingarm, extended single arm and double arm swingarms.
The frame also accepts the Pierobon double-arm swingarm, hand-made from billet aluminum EN-AW 6082 and sheet aluminum EN-AW 7020 utilising all our WSBK & MotoGp experience.
This swingarm guarantees a reduction in the non suspended mass while maintaining increased rigidity (10%).
Why X85R?
We never stop to honor our founder, Riccardo Pierobon and we dedicate this model to him. We gave it the name X85R because it means "for the 85th birthday of Riccardo".