**EVO-RACING WITH SIMON GALLOWAY WIN 2018 AUS-FX PRO-TWINS F3 TITLE**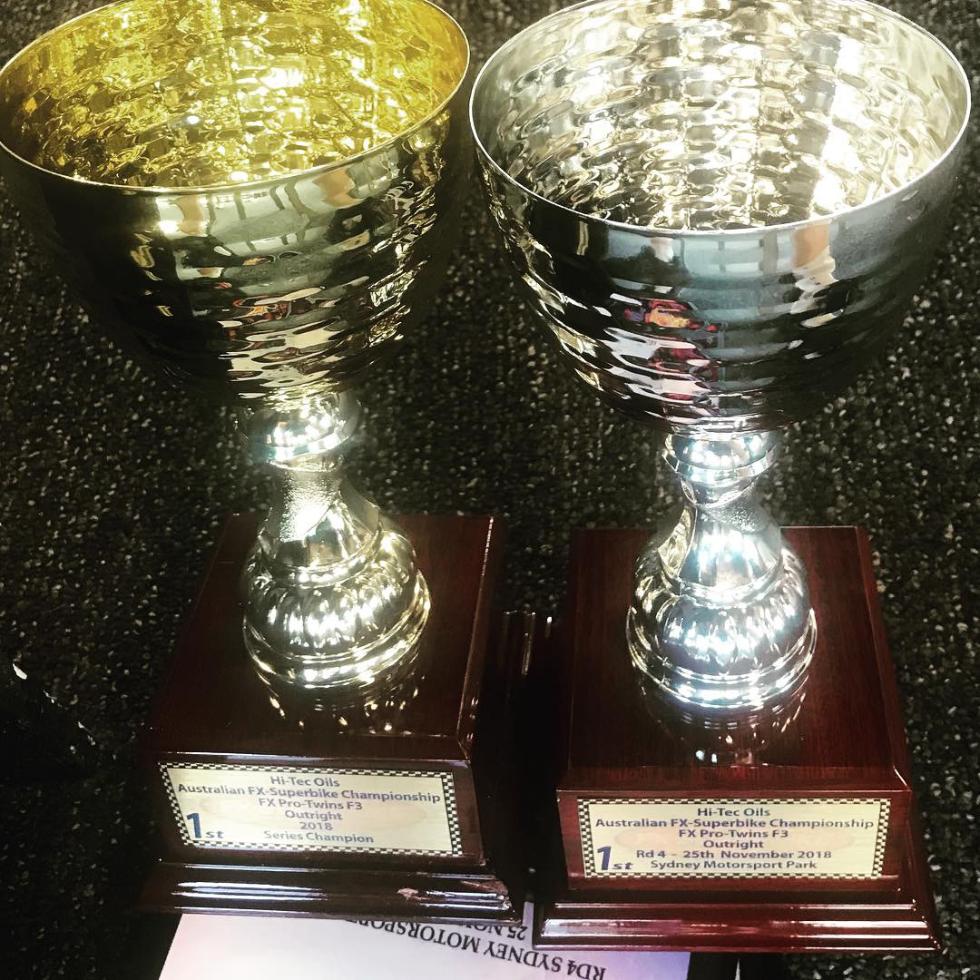 Here's the racing dates for the rest of 2018 for Evo-Racings Pierobon X60R with "Flyin" Simon Galloway riding (below). Come and say g'day if you can..
-Sat 28th July, SMSP-Eastern Creek, Honda/MCA NSW Champs-BEARS
-24-26 August, Phillip Island, Vic RRC-BEARS
-21-23 September, Lakeside Qld, Rd3 Aus-Fx-Pro Twins
-23-25 November, SMSP-Eastern Creek, Rd4 Aus-Fx-Pro Twins
23/9/18-Another great weekends racing with Simon Galloway taking it up to the SBK bikes at Queensland's historic 'Lakeside' raceway for Aus-Formula Extreme. The power-up engine and Simons riding is keeping the X60R punching above its weight.
25/03/18 - Ducati legend Troy Bayliss (below) races Evoracings X60R in the final Legends race at IFOS 2018. What a great honour from a great champion!
24-25/3/18 - The Evo-Racing Pierobon X60R & various other components will be on display at the IFOS (see below) in the trade area...come along and say hello..!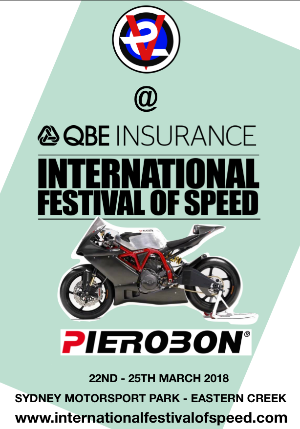 9-12/3/18 - First Australian race for the Pierobon X60R @ Aus-Fx at SMSP (formerly Eastern Creek) 9-11 March with multiple Australian champion Simon Galloway coming away with 1st in F2 & F3. A few fast 4-valves ahead but also a few behind..roll-on rd. 2 at Queensland Raceway-Ipswich 27-29 April.
20/1/18 - Testing for 2018.
17/12/17 - Second Test: Simon Galloway-rider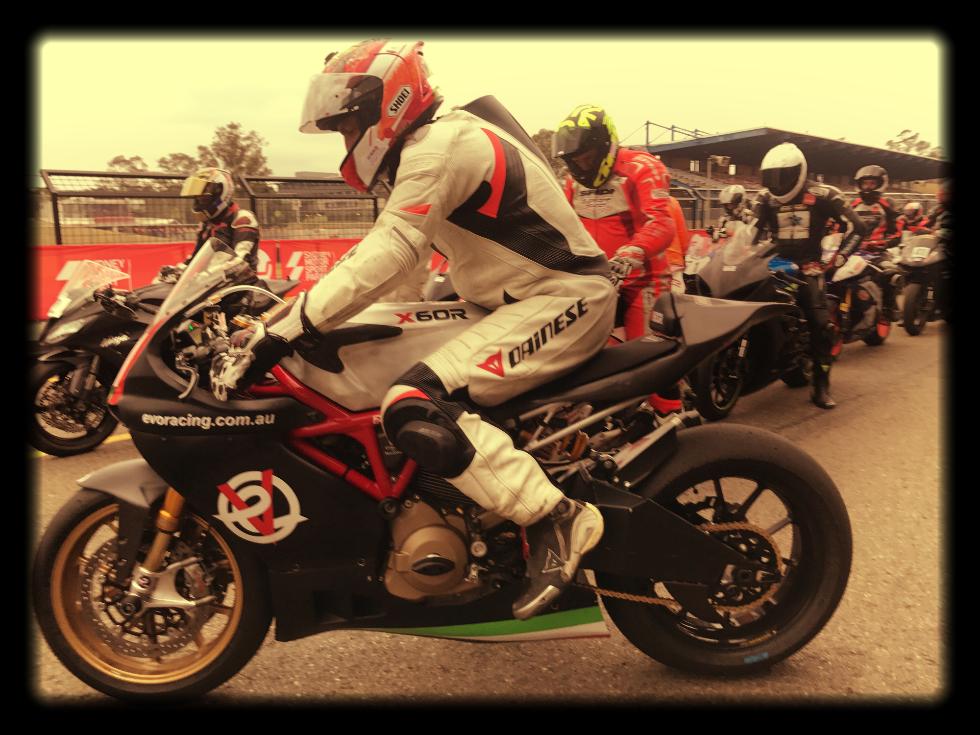 19/11/17 - ..Shakedown at SMSP.
01/11/17 - First build....